Angela O'Neill and the Outrageous8 return to Myrtle Tree Cafe May 25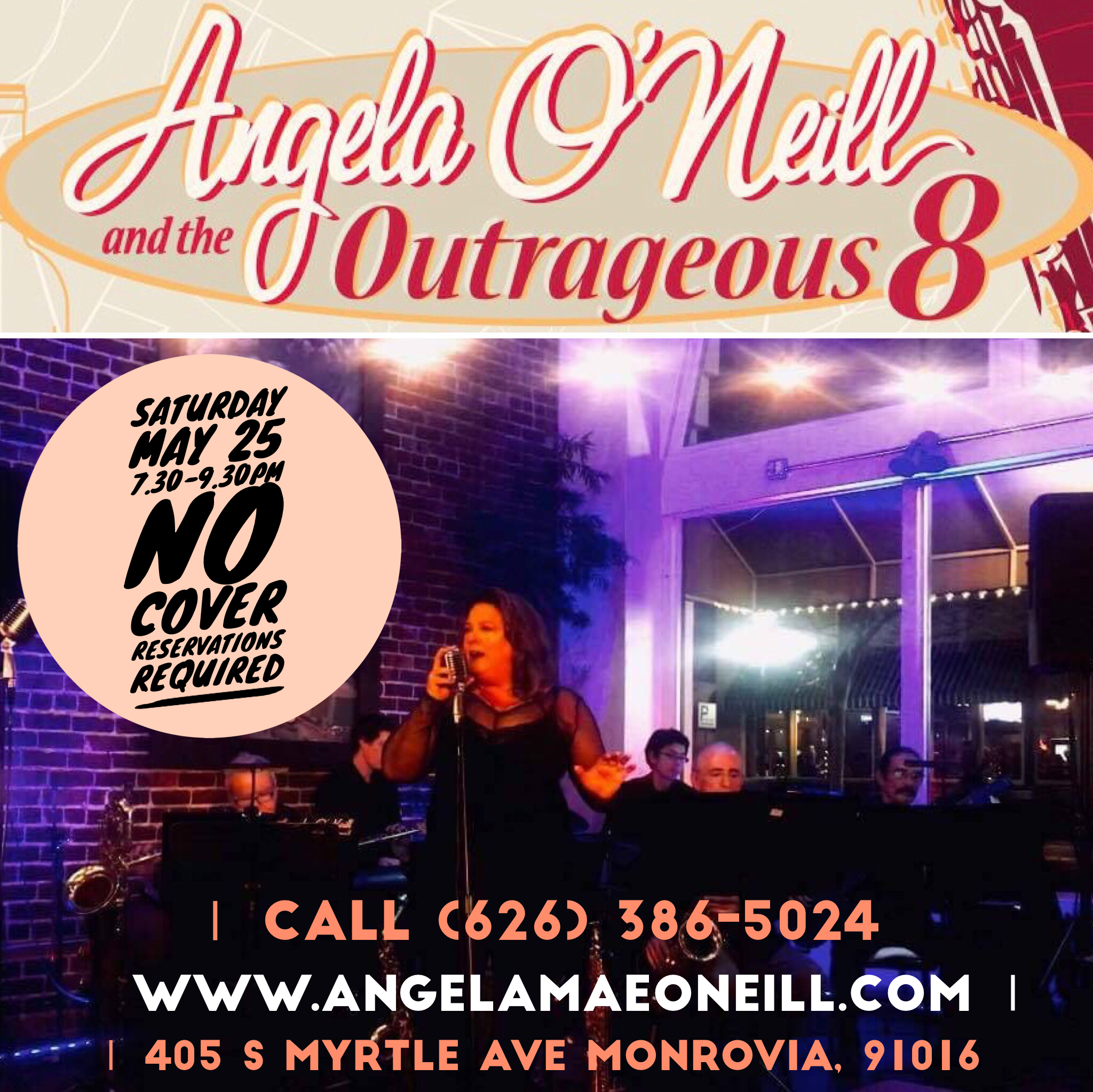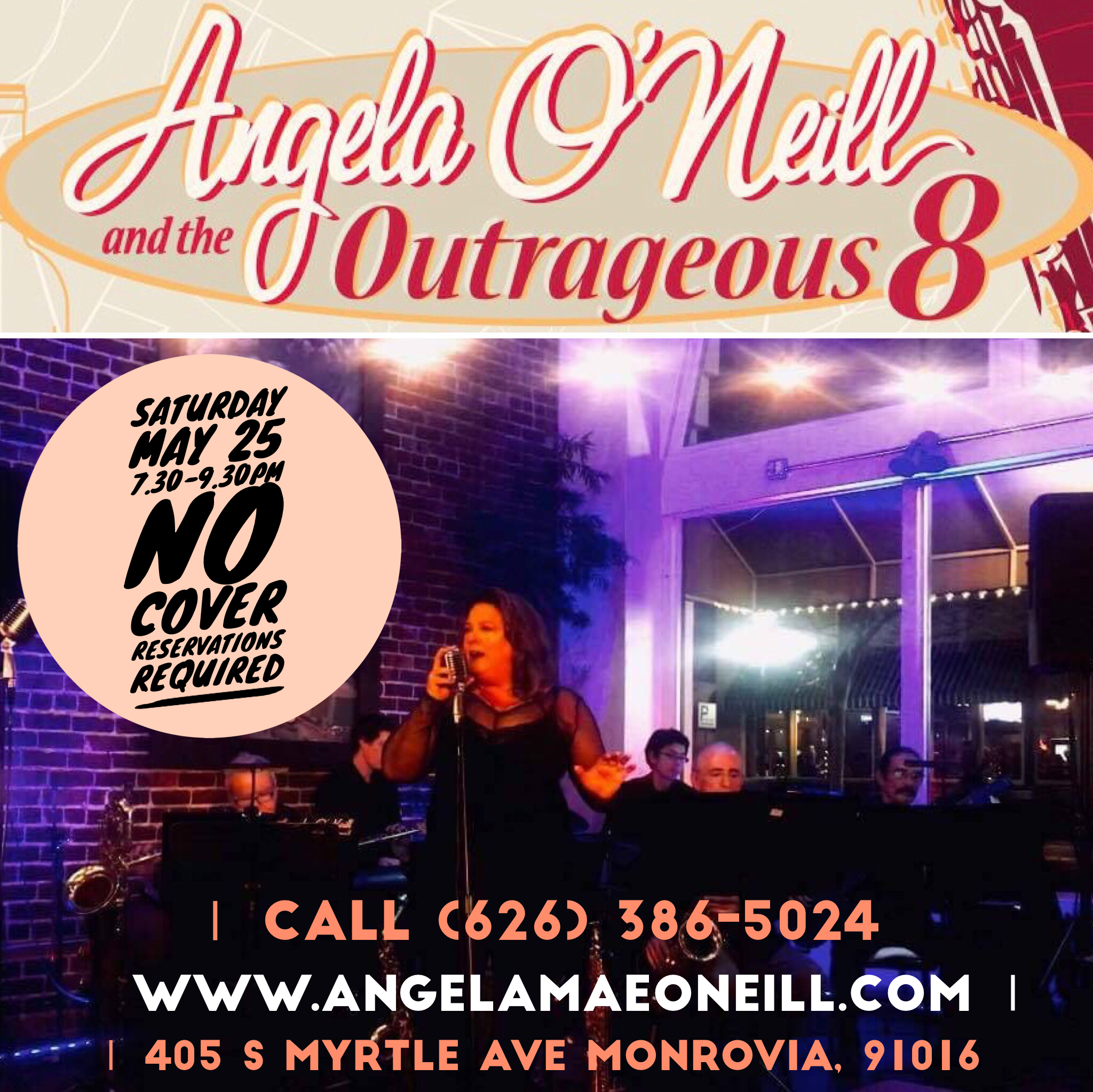 Angela O'Neill and the Outrageous8 return to Myrtle Tree Cafe May 25
Join us for an evening of Swing and Big Band Jazz with Vocalist Angela and her group the Outrageous8. They will get your toes tappin and your fingers clicking and maybe even dancing! 2 sets, starting at 7.30pm.
The members are all veteran L.A. players with talent galore, led by the singer Angela, who has been written about as a "cross between a jazz diva and a Broadway theater star. Her polished professionalism gives her a unique stage presence an da total command of her domain."
Come in early to enjoy one of the delicious meals and a beverage from the wine and beer bar.
NO COVER but reservations are required. Reserve here online. You won't be required to enter any card details and no charges. Click HERE to reserve your seat.